Regular price
$59.40 AUD
Sale price
$39.40 AUD
Unit price
per
Sale
Sold out
This flea powder controls fleas, adult brown ticks and lice safely and effectively on dogs, cats, puppies and kittens.
For your Pet: Shake the powder on to the animal and work in well. Brush off any excess dust. Repeat each week.
Regular application to dogs and cats throughout summer months will help control the persistent scratching and loss of hair due to fleas.
Environment: For ground fleas, sprinkle the powder on the floor of kennel or sleeping area and other places frequented by the animal.
Does not control Paralysis Tick (Ixodes Holocyclus).
Share
View full details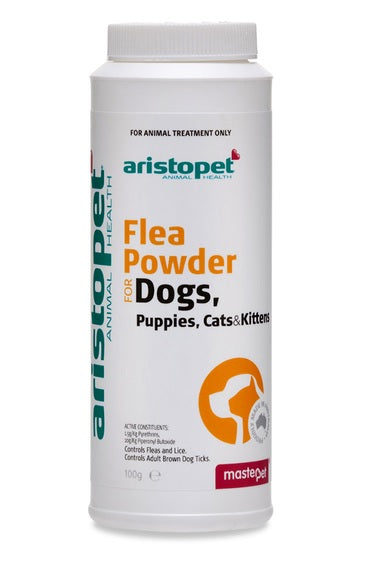 100% of the profits go back into saving abandoned kittens and cats